THE BIRTH OF A NATION: Official HD Trailer | Watch it Now on Digital HD | FOX Searchlight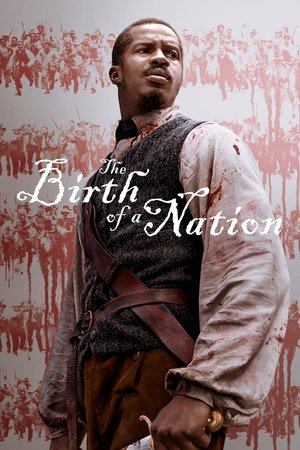 The Birth of a Nation
Overview
Nat Turner, a former slave in America, leads a liberation movement in 1831 to free African-Americans in Virginia that results in a violent retaliation from whites.
Cast
Nate Parker

Armie Hammer

Aja Naomi King
Jackie Earle Haley

Penelope Ann Miller
Gabrielle Union

Mark Boone Junior

Aunjanue Ellis

Esther Scott

Roger Guenveur Smith

Jeryl Prescott
Colman Domingo

Dominic Bogart
Katie Garfield
Jayson Warner Smith
Steve Coulter

Aiden Flowers
Dane Davenport

Chiké Okonkwo

Tony Espinosa

Kelvin Harrison Jr.

Justin Randell Brooke
Alkoya Brunson
Sheila Cochran

Nicole Davis
Crew
Francine Jamison-Tanchuck
Nate Parker
Nate Parker
Nate Parker
Henry Jackman
Aaron L. Gilbert
On Blu-ray and DVD January 10
Set against the antebellum South, THE BIRTH OF A NATION follows Nat Turner (Nate Parker), a literate slave and preacher, whose financially strained owner, Samuel Turner (Armie Hammer), accepts an offer to use Nat's preaching to subdue unruly slaves. As he witnesses countless atrocities – against himself and his fellow slaves – Nat orchestrates an uprising in the hopes of leading his people to freedom.
Connect with The Birth of a Nation Online
Visit The Birth of a Nation on our WEBSITE: http://thebirthofanationmovie.com/
Like The Birth of a Nation on FACEBOOK: https://www.facebook.com/TheBirthofaNation/
Follow The Birth of a Nation on TWITTER: http://twitter.com/natturnerfilm
Follow The Birth of a Nation on INSTAGRAM: https://www.instagram.com/thebirthofanation/
#TheBirthOfANation
Connect with Fox Searchlight Online
Visit the Fox Searchlight WEBSITE: http://foxsearchlight.com/
Like Fox Searchlight on FACEBOOK: https://www.facebook.com/foxsearchlight
Follow Fox Searchlight on TWITTER: https://twitter.com/foxsearchlight